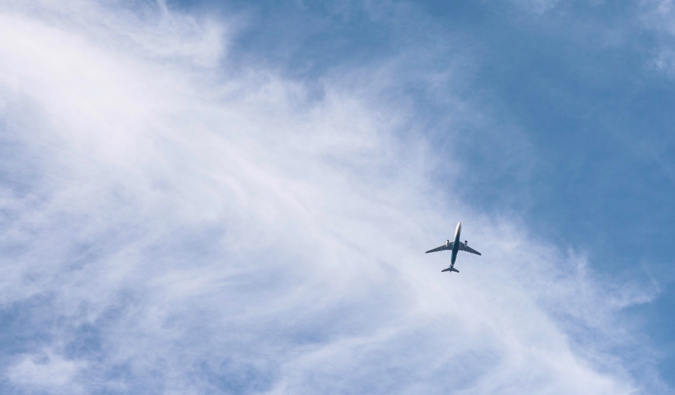 Posted: 7/12/2019 | July 12th, 2019
Travel insurance is probably the most boring topic when it comes to planning a trip. Nobody wants to focus on the worst-case scenario before they even leave home.
Plus, researching insurance is just plain tedious. There is a lot of fine print to scour, requiring you to read over the minutiae of each insurance plan before you pick the one that's best for you.
But it's also the most important topic too. Should something terrible happen while you're on the road, you want to have the confidence that your insurance plan will cover you.
While none of us want to imagine getting hurt or robbed or having to cancel our plans, the fact of the matter is that these things happen. It's rare, but shit you don't expect does happen when you travel.
I never expected to break my camera in Italy.
I never expected to rupture my eardrum scuba diving in Thailand.
I never expected to get stabbed in Colombia.
And while these unfortunate events are few and far between, it's always better to be safe than sorry (trust me!). Medical bills aren't cheap. Emergency evacuations cost tens of thousands of dollars. Unless you have a stockpile of disposable income, chances are you'll want to buy travel insurance for your next trip.
There are a lot of misconceptions about travel insurance, so you'll also want to learn everything you can about your plan and the company that is covering you.
Will your plan cover pre-existing conditions? Is there an age limit or a limit on how long you can be out of your home country? Will you be able to see doctors for non-emergency visits? What about dental coverage?
There is a lot to learn, and it can be overwhelming if travel insurance is new to you.
Fortunately, it doesn't have to be!
In this post, I'll go over what is ACTUALLY covered by reputable travel insurance plans, so you know what to look for.
What Travel Insurance DOES Cover
Medical Emergencies
Chances are when you think of travel insurance, you're picturing a medical emergency.
While accidents or serious illnesses while traveling abroad are rare, here's what you can expect to be covered by a reputable insurance company:
Your hospitalization fee
Surgery costs
Outpatient treatment costs
Visits to registered medical practitioners (relating to your emergency injury)
Prescribed medicines (relating to the injury)
Medical evacuation (usually this is just to a local medical facility unless you have a more comprehensive plan from a company like MedJet. See below for more on evacuation.)
Emergency Evacuation
Medical evacuations due to accidents or natural disasters can cost upwards of $500,000. Naturally, this is where having a solid insurance plan comes in handy. Most insurance plans will evacuate you to a local hospital in case of injury or a nearby location in the case of a natural disaster.
In some cases, you will be repatriated back to your home country as well (though this is rare and usually only occurs in cases where local medical staff can't provide the assistance you need).
Dental Emergencies
As with other medical emergencies, what's covered here is accidental injury and sudden pain. For example, chipped teeth or a sudden infection.
General checkups are not covered, nor is major dental work that doesn't relate to an injury or accident sustained abroad. And if you just want your teeth cleaned or a new filling, you'll have to pay for that out of pocket.
Death Overseas
I know it's never fun thinking about something like this happening, but knowing that you're covered will give you and your loved ones peace of mind.
Should the worst happen, most insurance plans will cover the costs of a family member coming to get your body to take it home. Some policies will also include cremation services or burial overseas, should that be preferred.
Common exclusions would include death from alcohol or illicit narcotics, suicide, or pre-existing conditions not covered by the plan.
Flight Delays and Cancellations
If your flight gets delayed or canceled, you can apply for compensation from your travel insurance provider (assuming the airline doesn't provide coverage for you). As long as the cancellation or delay is not your fault, you can apply for reimbursement. However, if you miss your flight because you slept in, that doesn't count as a valid reason!
Be sure to keep all emails, receipts, and correspondence from your airline regarding the delay or cancellation, as you'll need them to verify your claim and get reimbursed.
Trip Cancellation
If you need to cancel your trip — either before you depart or during your trip — for a verified medical reason, the death of a close relative, or the death of your travel partner, you can apply to get reimbursed from your insurance company.
To verify your claim, be sure to get a note from your doctor if you're canceling due to illness. If you're canceling due to a death, you'll need to submit a copy of the death certificate (as well as other supporting documentation).
Lost or Stolen Property
If your bags get stolen while you're traveling, most travel insurance companies will reimburse you for some or all of the items (there are usually limits on gear like laptops and cameras unless you buy a comprehensive plan with additional coverage). Be sure to file a police report. It will be necessary for making a claim.
Coverage will usually include compensation for delayed baggage or baggage that's damaged in transit as well.
If your wallet or passport is stolen, some plans will cover the cost of having a new passport or credit card mailed to you (this usually will depend on your residency). If your wallet is stolen with cash in it, most plans won't reimburse you for the cash. One exception is the Explorer Plan from World Nomads, which covers up to $200 USD in cash compensation.
Damaged or Stolen Gear
Most travel insurance plans will include coverage for lost or stolen gear, such as laptops, cameras, and mobile phones. However, these high-ticket items usually have a cap on how much you'll get back (usually under $1,000 USD per item). If you're traveling with expensive gear, you'll want to pay for supplementary coverage to make sure it's sufficiently covered.
Be sure you have receipts for all your gear as well. Keep copies of them in your inbox, so if something happens, you can file your claim without having to track down copies.
What Travel Insurance Does NOT Cover
While every plan is different, here is a list of the most common things that will not usually be covered by your standard or basic travel insurance plan:
Accidents sustained while participating in extreme activities, like hang gliding, paragliding, or bungee jumping (though you can often upgrade to plans that do cover those activities)
Technical climbing or alpine hiking (again, some plans can be upgraded to cover these activities)
Alcohol- or drug-related incidents (including death)
Carelessness in handling your possessions and baggage
Pre-existing conditions. For example, if you have diabetes and need to buy more insulin, you won't be covered
General checkups for non-emergencies
Stolen cash (usually not covered by the standard "theft coverage," though some companies, like World Nomads, can insure a limited amount of your cash)
Missed flights or connections for reasons under your control
A few other notes about standard policies:
If civil unrest makes your destination unsafe but your government hasn't called for an evacuation, most insurance companies won't evacuate you. (MedJet is the exception here. They have the best evacuation coverage.)
Changing your mind about your trip, unfriending or breaking up with your travel partner, and pre-existing medical conditions don't qualify for most trip cancellation plans
If your visa is refused, you likely won't be reimbursed if you decide to cancel your trip
Suggested Companies
To help you stay safe on your next trip, here's a list of the best travel insurance companies:
My favorite company is World Nomads. I've been using them since I started traveling all the way back in 2003. They are reliable, and claims are processed quickly and fairly. The company was built by an ex-nomad so he gets the traveler mindset and knows what travelers need to stay safe.
As someone who is often traveling, I prefer World Nomads because I can purchase and renew my insurance policy online in a matter of minutes (it's super easy). They have a very friendly and responsive staff who answer questions and help solve problems via social media, they have great customer feedback, and most importantly, they provide a lot of coverage at a fair price.
They are also endorsed by Lonely Planet and National Geographic, which tells you how good they are!
Other good travel insurance companies to consider
Best high-end electronics coverage.
Affordable deductables.
Up to 5 million in coverage.
Available inside and outside of the USA.
Best for people living overseas.
The closest thing to normal health insurance.
Available for non-US residents.
25 different places to choose from.

Short-term and annual plans.
Extensive medical transport coverage.
Available for residents of USA, Canada, and Mexico
Limited time spent in foreign medical facilities.
Affordable plans.
Basic coverage options.
Great for students/shoestring backpackers.
Applicable accounts include a free student discount card.

Compare plans from 28 providers.
Best company for over 65.
"Anytime advocates" ask insurer to give your claim a second look if you think it was unfairly denied.
Guaranteed low prices.
***
These days, I never leave home without travel insurance. Having had to make emergency claims a few times over the years, I've learned the hard way that it's always better to be safe rather than sorry.
Just remember that travel insurance is a for-profit industry, which means you really need to do your research before you purchase a plan. Be sure to read your plan and the fine print so you know what exactly is covered and what they expect if you try to make a claim.
Keep any receipts, emails, and documentation relating to your trip in a separate folder in your email inbox. That way, you can easily make a claim if you need to.
While the cost can seem like a lot up front, when you compare it to the potential cost of an emergency evacuation or a hefty medical bill, it's peanuts.
Most insurance plans will only cost you a few dollars per day, providing you — and your friends and family — peace of mind in the process. If you ask me, that's money well spent.
Book Your Trip: Logistical Tips and Tricks
Book Your Flight
Find a cheap flight by using Skyscanner or Momondo. They are my two favorite search engines because they search websites and airlines around the globe so you always know no stone is left unturned.
Book Your Accommodation
You can book your hostel with Hostelworld as they have the largest inventory. If you want to stay somewhere other than a hostel, use Booking.com as they consistently return the cheapest rates for guesthouses and cheap hotels. I use them all the time.
Don't Forget Travel Insurance
Travel insurance will protect you against illness, injury, theft, and cancellations. It's comprehensive protection in case anything goes wrong. I never go on a trip without it as I've had to use it many times in the past. I've been using World Nomads for ten years. My favorite companies that offer the best service and value are:
The post What Does Travel Insurance ACTUALLY Cover? appeared first on Nomadic Matt's Travel Site.