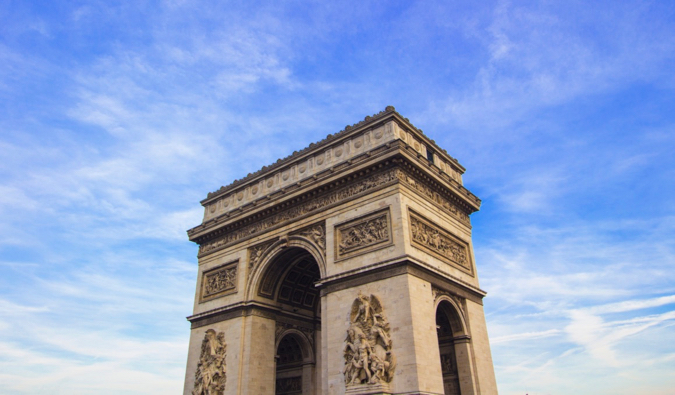 Posted: 7/8/2019 | July 8th, 2019
I love visiting Paris. I've been going there for over nine years and have yet to tire of the history, the charm, or the food (and wine!).
Over the years, I've taken a million different tours of this amazing city to learn more about what makes it tick. For four months earlier this year, I lived in Paris, and had the opportunity to check out even more walking tours.
And there were a lot to check out!
There are dozens upon dozens of companies covering all aspects of life in Paris, and it can be hard to make a sense of all those endless Viator and Tripadvisor listings. It's obscene how many tour companies there are. (I mean I've tried so many tour companies and I STILL have more on my list to try (and some to retry).)
But, I still feel like I've done enough to warrant a post on some of the best walking tour companies in Paris, so, today, I want to share with you my top favorites:
1. New Europe Tours

New Europe is one of the most popular free walking tour companies in all of Europe. Their main free tour takes you around the center of Paris and gives you a historical overview of the city. They also run a good (but paid) tour of Montmartre, and they have a really fun pub crawl as well if you're looking to hit the bars with other travelers.
The basic tour will last around three hours and is free, though you'll want to tip your guides. Some tours cost 15-35 EUR per person.
—> Click here to book your tour with New Europe!
2. City Free Tour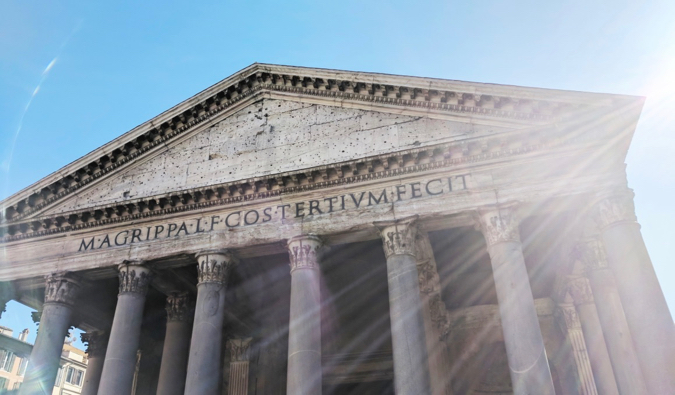 This free-tour company, like New Europe, offers a couple great general tours to help you get familiar with the City of Light, led by a local expert who can answer your questions. They also offer a few specialized tours so you can really focus on different neighborhoods. For example, the Montmartre tour does a great job of showing you just what life is like in this famous bohemian neighborhood, while the Latin Quarter tour highlights some of the most famous landmarks in town.
Tours are free and last around three hours. Just be sure to tip! Private tours are available upon request for an additional fee.
—> Click here to book your tour with City Free Tour!
3. Discover Walks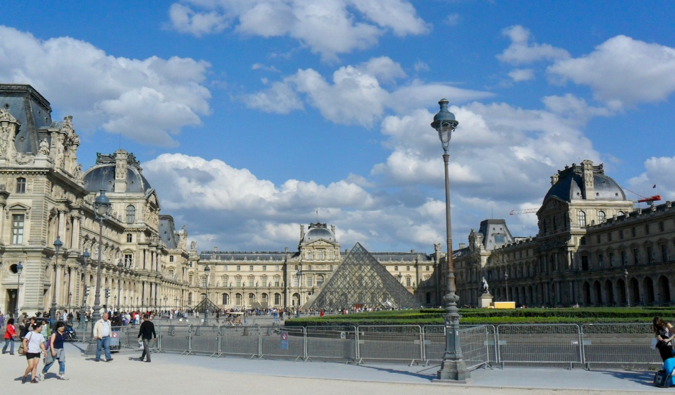 Discover Walks offers free walking tours, as well as paid options if you're looking for something more focused and in-depth. With almost 30 tours on offer in Paris, chances are you'll be able to find something to pique your interest. They have a great free tour of the Latin Quarter, and there's even a vegetarian and gluten-free food tour! For something more unique, try the photography tour.
Free tours last around 90 minutes. A recommended tip of 13 EUR is suggested. For the paid tour options, prices start at 25 EUR per person.
—> Click here to book your tour with Discover Walks!
4. Localers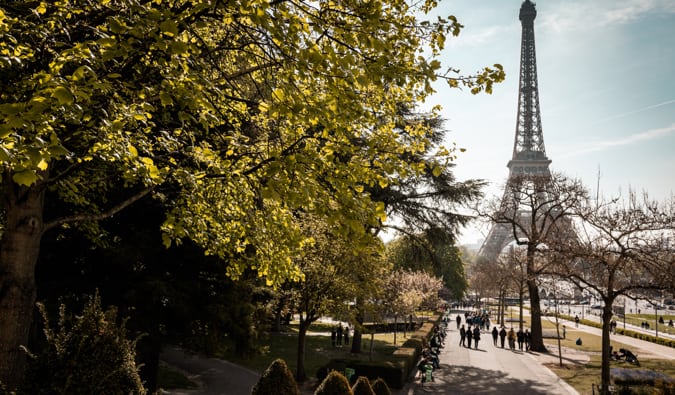 Localers are a great choice if you're looking for a unique tour option and want something more nuanced than just a free walking tour. They tend to specialize in more niche tours like literary, art or historical tours. I enjoyed their tours a lot. I hadn't heard of them before I moved here and was bummed their tours had flown under my radar for so long.
The World War II tour is particularly insightful and does a great job of illuminating the war's true cost to Paris. I also really liked the Scandalous Paris tour, which highlights Paris' brothels and more colorful past. There's also an insightful literary tour too that takes you through the literary history of the city's left bank. This is a solid mid-range tour company for travelers looking for value.
Tours last 2-5 hours. Tickets start at 58 EUR per person.
—> Click here to book your tour with Localers!
5. Context Travel

Context Travel hires experts in their fields so that every tour is an incredible educational experience and you'll go much deeper than any free walking tour does. I am always shocked by how much I learn! I particularly love the Paris Market Tour and the Versailles Tour (which is four hours long, but you learn a ton). Context isn't cheap, and the tours are usually long — but they're worth every penny if you're serious about really learning a lot.
Tours start at 100 EUR per person. They include a maximum of six people at a time.
—> Click here to book your tour with Context!
6. Walks

What makes Walks amazing is that they get better access than most tour companies and hire specialized guides. You get to skip the line, go before or after other tours so you have the space to yourself, and get fun guides who are knowledgeable in their field. They also have a nine-hour full-day tour of the city for anyone looking to really explore (it's a great option if you're short on time but still want to see everything).
Their tours are reasonably priced, and their guides always know their stuff. I've gone on three of their tours and loved them all.
Most tours last 2-3 hours, though some take the entire day. Tickets start at 55 EUR per person.
—> Click here to book your tour with Walks!
7. Fat Tire Tours

Offering cycling tours of Paris, Fat Tire Tours are probably the best bike tour in town. I don't think I'd go with anyone else. Their bike tours are the best. Do their Versailles tour – and try to do it on Sunday or Tuesday when they stop at the market that is open then) and, if you can, check out their Monet's Garden tour where you can cycle around the gardens of the famous impressionist while exploring the charming village of Giverny.
Most tours last 2-3 hours, though there are several full-day options available too. Tickets start at 34 EUR per person.
—> Click here to book your tour with Fat Tire Tours!
8. Paris by Mouth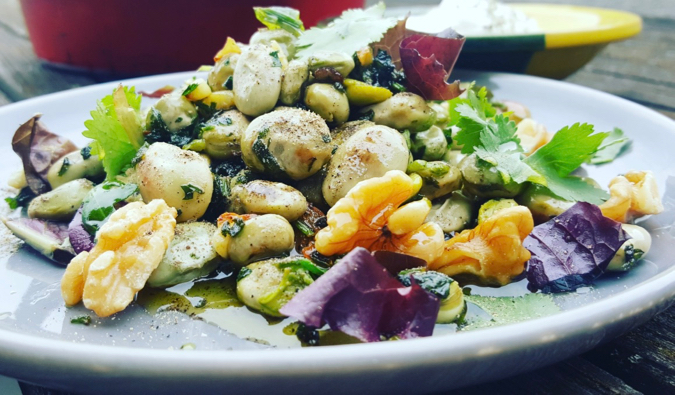 Paris by Mouth company offers a handful of neighborhood tours that highlight the best food in Paris. The groups are kept small (no more than eight people) and they are really focused on providing a lot of information on food, history, and culture. It's like a mini-class more than it is a chance to just eat food (though you do that too).
The tours aren't super budget friendly but if you're looking for a really detailed food tour, this company would be it. And if you're a diehard fan of French cheese like I am, they also have an entire workshop just for cheese. It's amazing.
Tours usually last around three hours. Tickets start at 110 EUR per person.
—> Click here to book your tour with Paris By Mouth!
9. Secret Food Tours

While not the cheapest, Secret Food Tours offers neighborhood-specific food tours. They also have a dangerously delicious pastry and chocolate tour that will take you around to half a dozen bakeries and shops to give you a firsthand experience of Paris's love of decadent desserts. You'll get A LOT of food during the tour, so come hungry. Be sure to avoid Monday tours, when most markets are closed and you end up just eating in one location instead of going from shop to shop.
Tours last 2-3 hours. Tickets start at 89 EUR per person. They can sell out weeks in advance, so be sure to reserve early!
—> Click here to book your tour with Secret Food Tour!
10. Eating Europe

Eating Europe's Paris food tour, Hip Eats and Backstreets, is one of the most sought-after food tours in town. You'll have the opportunity to try some of the best foods in Paris while also getting to chat with the chefs and entrepreneurs who have brought the dishes to life. It's not just a tour where you get to eat amazing food but rather an experience during which you'll learn about the culinary traditions and innovations firsthand from local artisans. It's the perfect tour for any die-hard foodies.
Tours last four hours and they depart at 12:30pm Tuesday through Saturday. Tickets are 95 EUR per person.
—> Click here to book your tour with Eating Europe!
11. Street Art Tour Paris

For an insider, niche tour about Paris's art scene, check out Street Art Tour Paris. Their guides are all artists and will take you around various neighborhoods to show you the best and most interesting works of street art (and murals) that Paris has to offer. They also have a tour that focuses exclusively on female artists.
Tours operate 2-3 times per week based on interest (usually on the weekends) and last around 2.5 hrs. Tickets start at 20 EUR per person.
—> Click here to book your tour with Street Art Tour Paris!
12. Paris Bar Crawl

If you're looking for a more rambunctious way to spend an evening, head out on a pub crawl. Paris Bar Crawl is one of the most popular ones (it tends to be just for tourists and visiting students though). You'll meet a bunch of new people while seeing what nightlife in Paris is all about. The tour visits three bars and one club.
Tours start at 8:30pm Thursday-Saturday and last until you decide to go home! Tickets are 15 EUR per person and include three shots as well as admission to a club.
—> Click here to book your tour with Paris Bar Crawl!
***
Walking tours are a great way to get below the surface of Paris. Every time I visit, I always make sure to try a new one. Having an expert guide to answer your questions while providing in-depth, local knowledge is the best way to deepen your experience as a traveler.
These walking tour companies are the best in Paris and will be able to provide you with the insight and information you need to really make the most out of your next visit to this incredible city.
Book Your Trip to Paris: Logistical Tips and Tricks
Book Your Flight
Find a cheap flight by using Skyscanner or Momondo. They are my two favorite search engines because they search websites and airlines around the globe so you always know no stone is left unturned.
Book Your Accommodation
You can book your hostel with Hostelworld. If you want to stay somewhere other than a hostel, use Booking.com as they consistently return the cheapest rates for guesthouses and cheap hotels. I use them all the time. Some of my favorite places to stay in Paris are:
St. Christopher's Canal – Comfy spot on the canal. During the summer months, the terrace is hopping!
3 Ducks Hostel – This hostel has one of the cheapest bars in the city, and it's just a 10-minute walk to the Eiffel Tower.
Les Piaules – Fantastic chimney lounge, a cool bar, and a rooftop space. It's a great place to meet people!
Don't Forget Travel Insurance
Travel insurance will protect you against illness, injury, theft, and cancellations. It's comprehensive protection in case anything goes wrong. I never go on a trip without it as I've had to use it many times in the past. I've been using World Nomads for ten years. My favorite companies that offer the best service and value are:
Looking for the best companies to save money with?
Check out my resource page for the best companies to use when you travel! I list all the ones I use to save money when I travel – and I think will help you too!
Looking for more information on visiting Paris?
Check out my in-depth destination guide to Paris with more tips on what to see, do, costs, ways to save, and much, much more!
Photo Credit: 8 – David McKelvey, 11 – Bex Waltn, 12 – Jeanne Menjoulet, 13 – Thomas Sauzedde
The post The Best Walking Tours in Paris appeared first on Nomadic Matt's Travel Site.