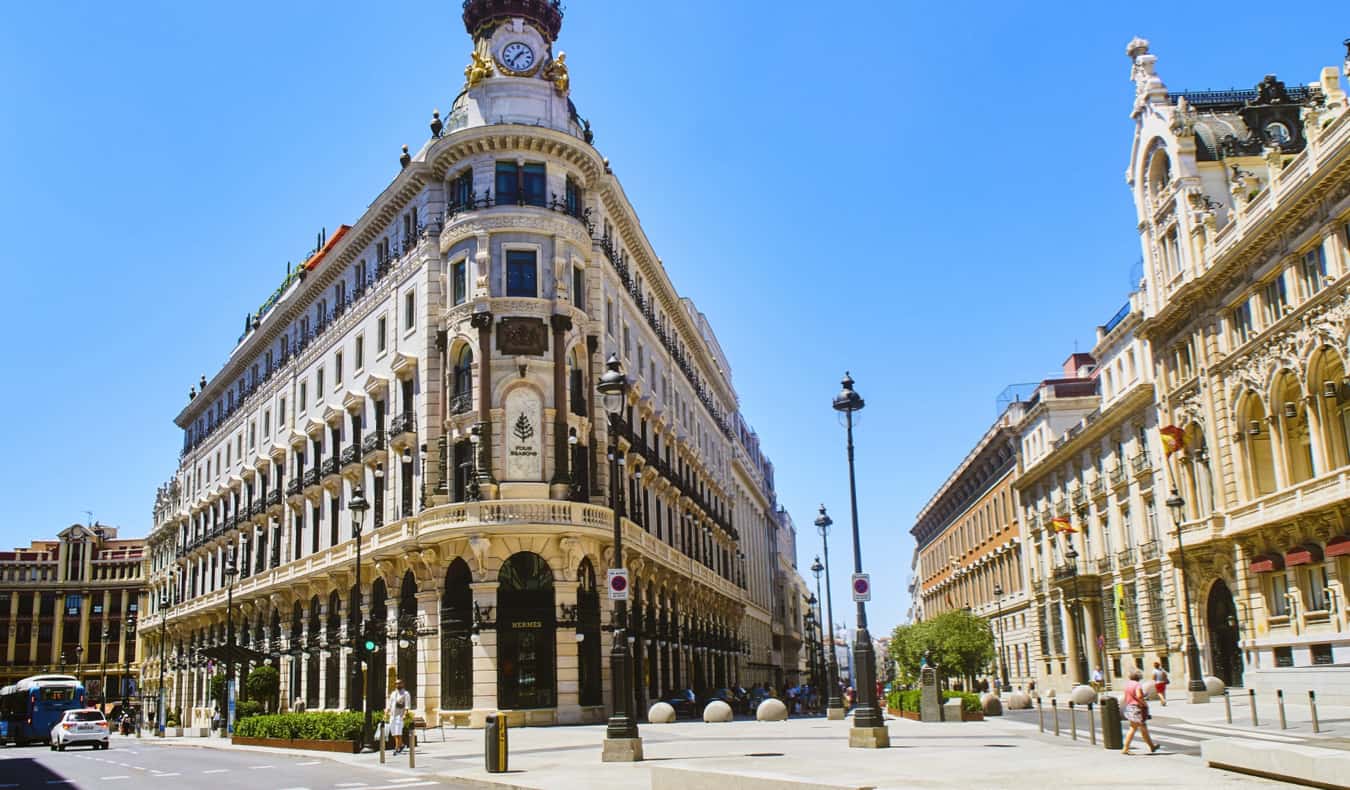 Posted: 5/6/2022 | May 6th, 2022
Hemingway once called Madrid "the capital of the world" and in his book Death in the Afternoon, referred to it as "the most Spanish of all cities."
As the second-largest city in the European Union (after Berlin), Madrid wows visitors with it's beauty, museums, history, and food.
Madrid also boasts numerous neighborhoods crammed with fun tapas bars, their narrow, cobbled streets brimming with happy revelers until the wee hours of the morning.
There is a ton to see and do here, so much so that you could easily spend a couple of weeks dedicating yourself to getting below the surface of Madrid and still end up yearning for more.
Whether you're looking for a light introduction to the city or something more comprehensive and nuanced, walking tours are the best way to peel back the layers of a place for a more authentic, in-depth experience. From brief free ones to food tours to in-depth historical walks, there is something for every traveler — and every budget.
To help you make the most of your time in "the capital of the world," here's a list of the best walking tours (and one biking tour) in Madrid:
Other Top Walking Tours in Madrid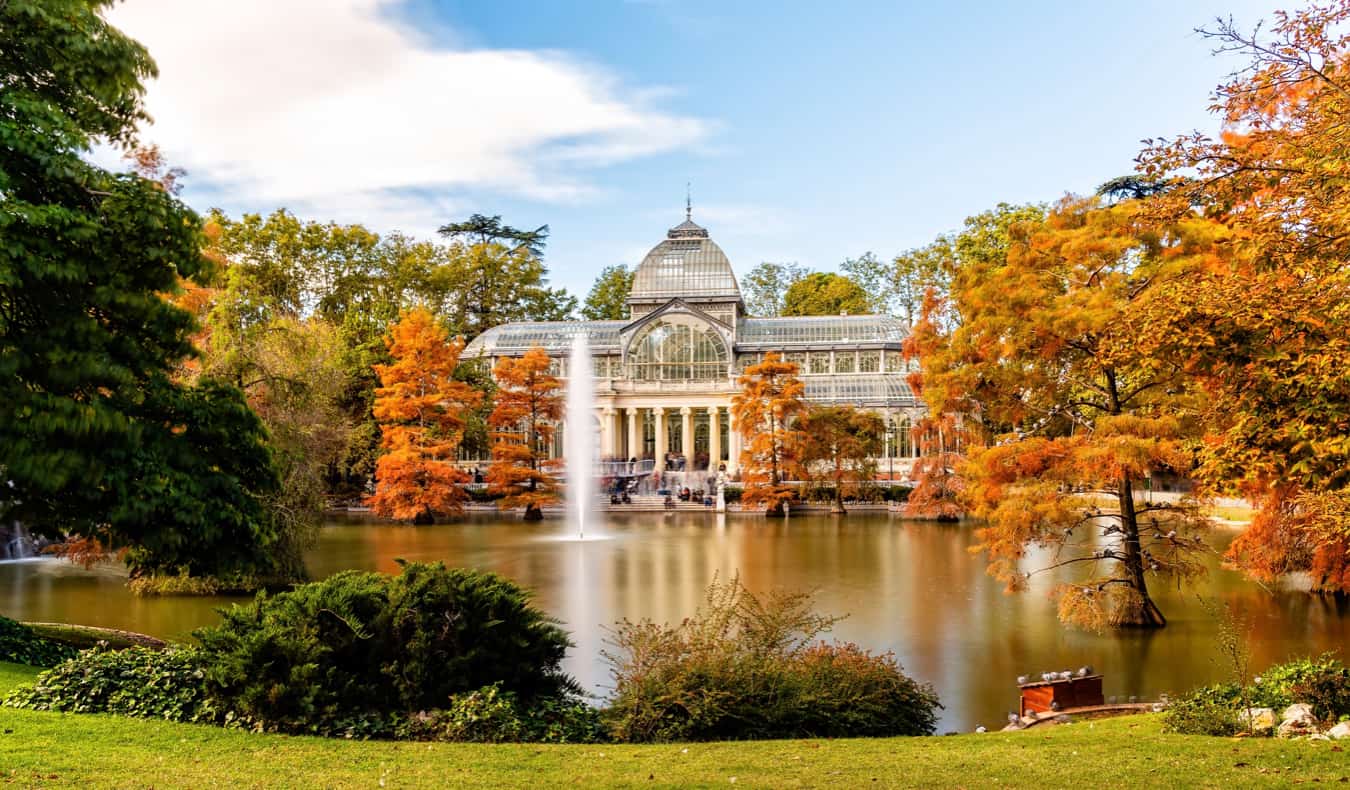 If you're on a budget, free tours are a great way to get the basics of Madrid. But if you're a walking tour lover or you just want to dive into something more specific, you'll have to pay for a more detailed one. Here are some of the best paid tours in Madrid to help you deepen your experience:
1. Free Walking Tours Madrid
Free Walking Tours Madrid is technically not free, but it's still super affordable. You have to register for a tour and pay 3 EUR to guarantee your spot, which kind of defeats the "free tour" label; however, that's still a bargain, and you cover a lot of ground.
The tours start with Madrid's origins as a small Arab town, taking participants all the way through the world-spanning Spanish empire, through the Civil War and Franco's dictatorship, and to the post-Franco "Movida" era of the late '70s and '80s. If you want a good primer on Madrid and Spanish history, this is it.
Book your tour with Free Walking Tours Madrid here!

2. Devour Tours
Devour does food tours all over Spain and Italy, but its founders live in Madrid. This is why it's especially fortuitous to do a Devour tour here — particularly if you're a foodie. The four-hour Tapas, Taverns & History tour will fill you up and leave you satisfied. You'll hit four family-run tapas bars for food and drink, weaving from one place to the next while stopping at major landmarks. It's the perfect way to spend an evening in Madrid.
Another tour gets you right into the Prado (with your guide) and then ends with a fabulous meal at Sobrino de Botín, the oldest continuously operating restaurant in the world (which happens to serve some of the best fire-roasted pork on the planet). If you're a foodie like me, this is a must!
Tours from 99 EUR per person.
Book your tour with Devour Tours here!

3. The Wellington Society of Madrid
This tour company isn't as much a "society" as just the fabulous tour guide Stephen Drake-Jones leading small groups through Madrid on specialty tours. He does wine tours, ones that focus on Goya, and a great one on Ernest Hemingway, who spent several years in Madrid. You'll be taken to — surprise, surprise — a few historic bars, including the amazing sherry bar La Venencia, that were typical haunts of "Don Ernesto" while he was in Madrid.
Tours from 100 EUR per person.
Book your tour with Wellington Society of Madrid here!

4. Madrid Day Tours
While this operator does do a walking tour of Madrid, its specialty is taking you out of Madrid to one of the fabulous smaller historic towns in the nearby countryside. This is a great way to visit another part of Spain while you're based in Madrid. Tours to the medieval cities of Toledo or Segovia are great options, as they're both just a short drive away and pack a great punch in terms of the wow factor.
Tours from 65 EUR per person.
Book your tour with Madrid Day Tours here!

5. Cool Tour Spain
This tour company offers engaging street art tours around Madrid. They take you around the multicultural Lavapies area to show you the amazing street art sprinkled around this central Madrid neighborhood. There are also walks that focus on architecture, feminism, and contemporary art. This is great for when you need a break from the centuries-old buildings and historic landmarks that can sometimes get a little tiresome.
Tours from 20 EUR per person.
Book your tour with Cool Tour Spain here!

6. Babylon Tours
Babylon operates in several cities around the world. Their local guides in Madrid are educated and experienced, offering private and small-group tours. Babylon offers a general Madrid walking tour that's good, but they excel at museum visits. You can skip the line at the Prado or Reina Sofia with your guide, and within seconds you'll be hearing about the unique histories of their major works of art.
Tours from 59 EUR per person.
Book your tour with Babylon Tours here!

7. Walk Eat Spain
Margaret and Amy, two long-time American expats in Madrid, lead fun walking tours in Madrid. You stop, eat, get an explanation about the dish and history of the place, and then walk it off until your next stop. Walk Eat Spain organizes walks around the vibrant Malasaña neighborhood, one of the best areas for tapas and wine crawls. They also have family-friendly private tours so you can have a more customized experience.
Tours from 89 EUR per person.
Book your tour with Walk Eat Spain here!

8. Fat Tire Tours
Need to give your feet a break? Or just prefer pedaling? Fat Tire offers two different three-hour bike tours around town. You'll learn some history, explore lesser-visited neighborhoods, and still see all the highlights. While their tours pack in a lot, they also keep things at a leisurely pace, so you'll never feel rushed. And since Madrid is one of Europe's greenest capital cities, there's also a tour that focuses on its parks and rivers, perfect for families — or anyone who doesn't want to cycle around the busy city center.
Tours from 28 EUR per person.
Book your tour with Fat Tire Tours here!
***
While popular tourist hot spots like Madrid are easy to explore on your own, if you're looking for a deeper, more authentic experience, it's always best to connect with an expert local guide. Whether you want a primer that covers the highlights or an in-depth tour with a specific focus, walking tours are the way to go. I always take a few while I'm here, and I encourage you to do the same.
(function(d,u,ac){var s=d.createElement('script');s.type='text/javascript';s.src='https://a.omappapi.com/app/js/api.min.js';s.async=true;s.dataset.user=u;s.dataset.campaign=ac;d.getElementsByTagName('head')[0].appendChild(s);})(document,8268,'bh8segib7bocskmqmbdi');

The post The Best Walking Tours in Madrid appeared first on Nomadic Matt's Travel Site.