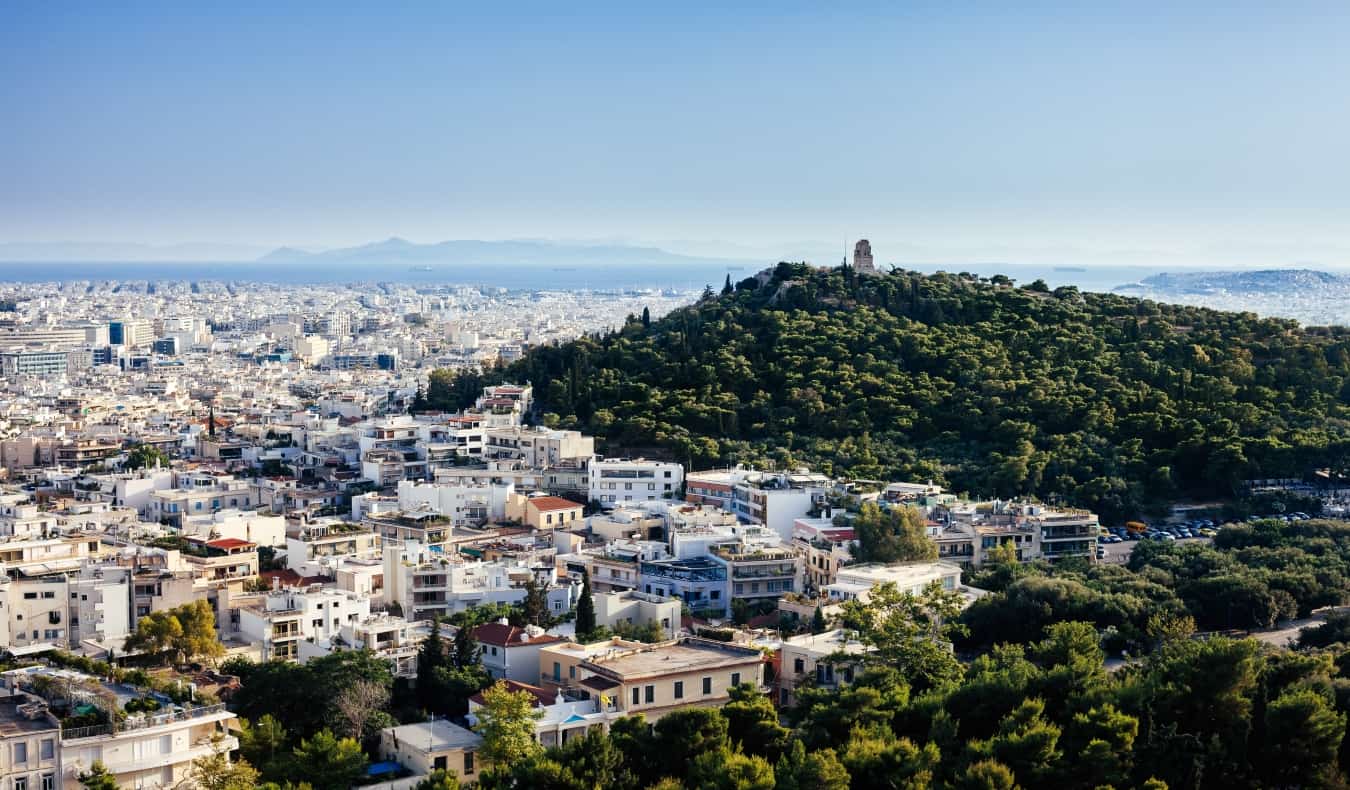 Posted: 5/6/2022 | May 6th, 2022
There once was a time when Athens was considered the most overrated capital in Europe.
But that was before the 2004 Olympics.
The Greek government got itself in order for just long enough to clean up and renovate this ancient metropolis. It added subway lines and a better connection to the airport. It fixed up crumbling structures and cleaned the streets. It sounds like a cliché straight out of a travel magazine, but now this city of just over three million inhabitants really is better than ever.
And, while Athens has never been my favorite destination in Europe, the Greek capital does have a lot to offer, including the Plaka neighborhood, a labyrinth of bar-flanked streets underneath the Acropolis, and one of my favorite parts of Athens.
But besides that, Athens is 5,000 years old. How many cities can you say that about? Stroll around the Acropolis to gawk at the biggest collection of ancient Greek ruins in the world.
If you want to really understand the city, take a walking tour. This can not only give you the lay of the land and introduce you to the main sights but provide access to an expert local guide who can answer all your questions and share insider tips.
No matter your budget or interests, there is one that will deepen your experience and help you make the most of your time here.
Here's some of the best walking tours in Athens:
Best Overall Tour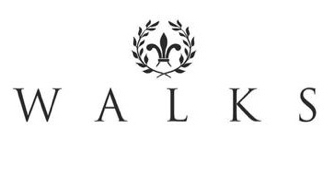 Learn More
Take Walks
There's something about Walks. Nearly everywhere they give tours, they always seem to have an inside edge that other such companies don't have. In Madrid, you get to go into the Royal Palace an hour before it's open to the public. In Rome, you can meet the key master of the Vatican in the morning and accompany him as he walks around the museums, unlocking all the doors.
In Athens — surprise, surprise — they'll get you into the Parthenon before any other visitors. It's just you and thousands of years of history, quietly sizing each other up. In addition to that, you'll also get to stroll around the ancient agora, as well as Plaka, my favorite neighborhood — and all with an expert local guide.
Best Free Tour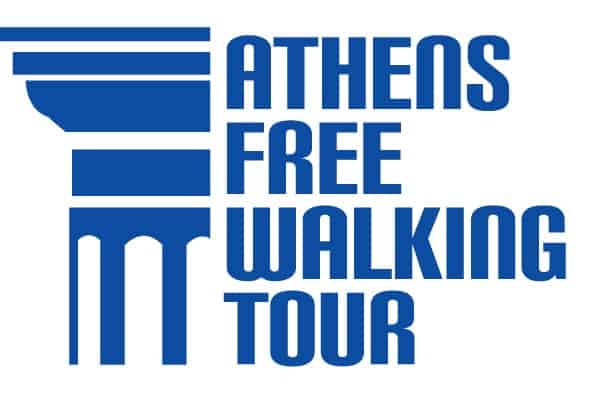 Learn More
Athens Free Walking Tour
Athens Free Walking Tours is an assemblage of local volunteer historians, guides, and scholars who love Athens and love talking about it. The two-hour walks go at an easy pace and are very informative, coving all the main historic sites around the city. If you just want a basic intro to the city, this is it. (While they're technically "free," tips are appreciated (and expected), so don't come empty-handed.)
The Best Walking Tours in Athens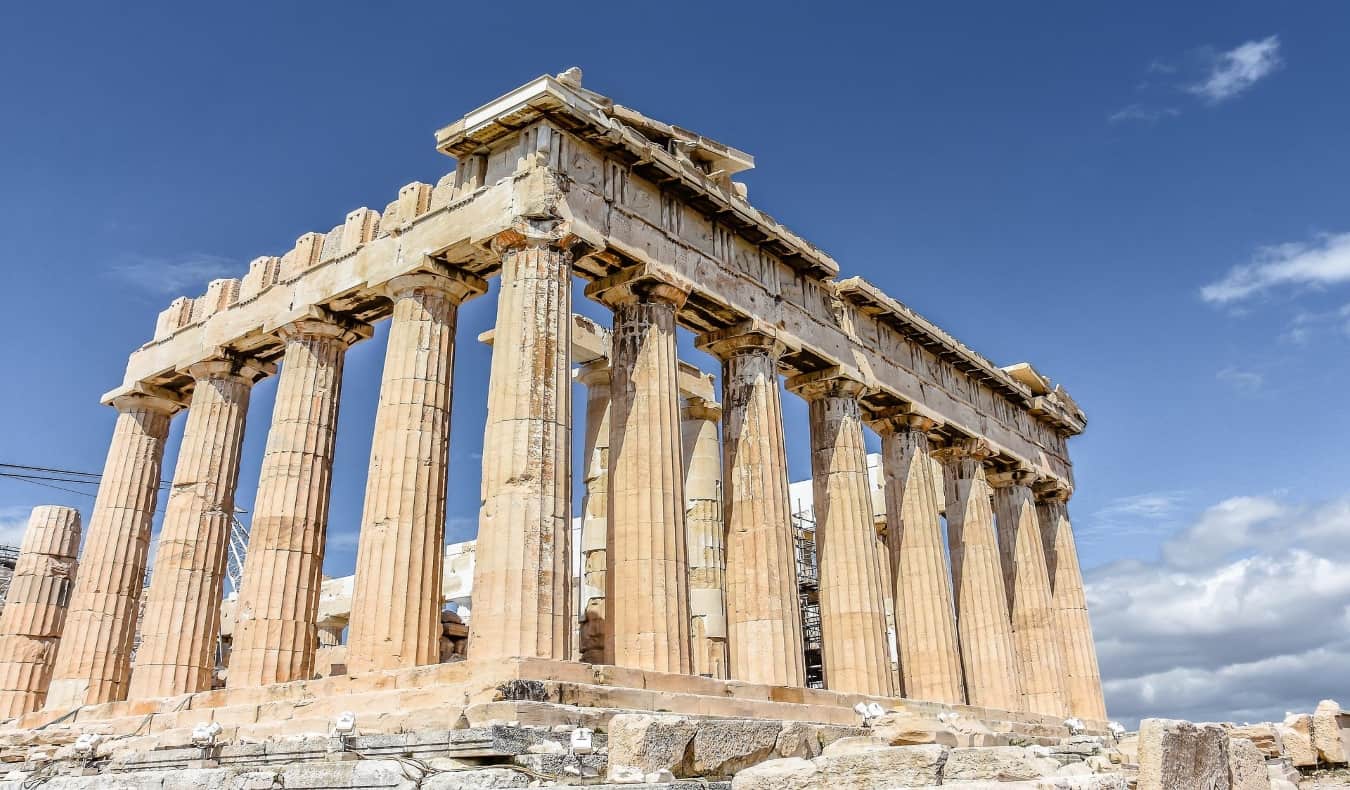 If you're on a budget, free tours are a great way to get the basics of Athens. But if you're a walking tour lover or you just want to dive into something more specific, you'll have to pay for a more detailed one. Here are some of the best paid tours in Athens to help you deepen your experience:

1. Athens Walks
Athens Walks offers several different types by foot — from general, small-group tours that give you a good overview to more specific small-group ones, such as those just focusing on the Acropolis or nightlife or the food and dining scene. With the exception of the afternoon Acropolis group tour, which is two hours long, most of the tours offered by Athens Walks last about four hours.
Tours start at 30 EUR.
Book your tour with Athens Walks here!

2. Culinary Backstreets
This food tour company has a presence all over the planet, from Tbilisi to Naples to Los Angeles. In Athens, they do some very specific walks focusing on the bites available in certain neighborhoods. For a calorie-laden introduction to the local cuisine, hop on the 5.5-hour tour of downtown. You'll dip into bowls of honey-slathered Greek yogurt, mouth-tackle a souvlaki, and discover hidden seafood restaurants. This is a must for foodies like me.
Tours start at 125 EUR.
Book a tour with Culinary Backstreets here!

3. Alternative Athens
This company leads guided, small-group tours that focus on art, design, fashion, and street food. One of the most interesting and enlightening is the street art walk since Athens is starting to rival Berlin for its vibrant art scene and the mesmerizing creations that coat the walls along the streets are definite must-sees. And you'll discover some cool new neighborhoods along the way!
Tours start at 49 EUR.
Book your tour with Alternative Athens here!

4. Eureka Athens
Eureka is ancient Greek for "I found it." Whatever you're looking for in Athens, this company may help you find it. If you're in search of strange feasting, its "Bizarre Food Tour" will certainly lead you in the right direction, taking you to hidden shops and bakeries and through markets to find the oddest eats in the Greek capital. There are also kid-focused tours, as well as ones that zero in on wine, shopping, and specific up-and-coming neighborhoods.
Tours start at 25 EUR.
Book your tour with Eureka Athens here!

5. Athens Photos Tours
Are you a budding photographer? Want to level up your Insta game to wow friends back home? Then this photo walking tour is for you. Choose the time of day you want — sunrise, morning, sunset, or evening — and then you and up to three other camera-wielding future influencers will be led by a professional photographer who will share professional tips and advice to help you hone your photo skills.
Tours start at 99 EUR.
Sign up for Athens Photo Tours here!

6. Athens Bike Tours
If you prefer pedals to going bipedal, this three-hour tour is for you. After all, on a bike, you can cover more ground (but don't worry, these outings aren't rushed). Guides lead your pack of cyclists to panoramic views of the city, through the ancient Greek and Roman agoras, past museums, and through hip, off-the-radar neighborhoods. They also conduct rides on electric bikes in case you're feeling lazy after a few days of exploring.
Tours start at 35 EUR.
8. Athens Walking Tours
This company does several small-group walks around Athens, all led by long-time, licensed guides. There is a plethora of options: tours that focus on Greek mythology and ones at the Acropolis that really dig into the history of the place. There's an off-the-beaten-path option and a one that just takes you around the Acropolis Museum. And those are just the cultural and historical tours. Athens Walking Tours also offers an array of food-and-wine-themed options too.
Tours start at 31 EUR.
Book with Athens Walking Tours here!

***
Whether it's your first time in Athens or your twenty-first, a walking tour is a fun, simple way to deepen your experience and learn more about this historic capital. Regardless of your interests or budget, there are offerings here that will add depth and authenticity to any trip. I always take at least one walking tour when I visit. You should too!
Get Your In-Depth Budget Guide to Europe!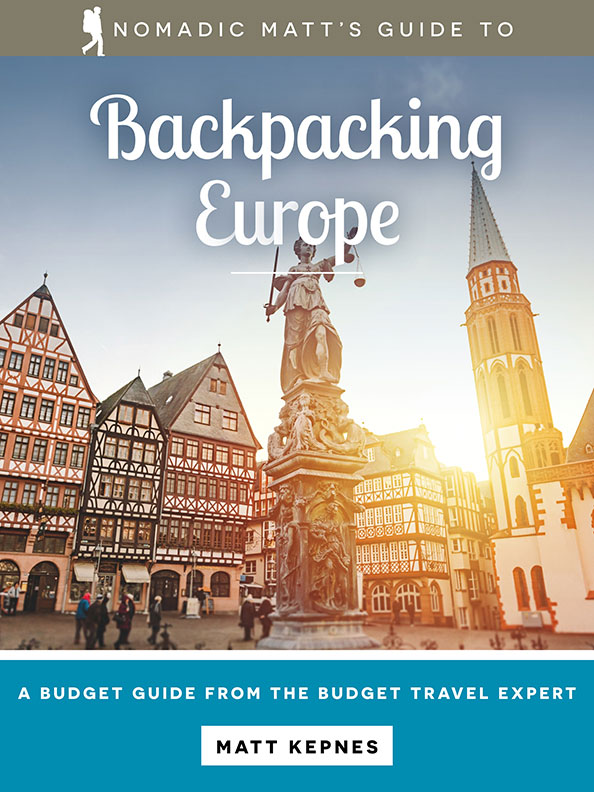 My detailed 200+ page guidebook is made for budget travelers like you! It cuts out the fluff found in other guides and gets straight to the practical information you need to travel while in Europe. It has suggested itineraries, budgets, ways to save money, on and off the beaten path things to see and do, non-touristy restaurants, markets, bars, safety tips, and much more! Click here to learn more and get your copy today.
(function(d,u,ac){var s=d.createElement('script');s.type='text/javascript';s.src='https://a.omappapi.com/app/js/api.min.js';s.async=true;s.dataset.user=u;s.dataset.campaign=ac;d.getElementsByTagName('head')[0].appendChild(s);})(document,8268,'bh8segib7bocskmqmbdi');

Book Your Trip to Greece: Logistical Tips and Tricks
Book Your Flight
Use Skyscanner to find a cheap flight. They are my favorite search engine because they search websites and airlines around the globe, so you always know no stone is left unturned!
Book Your Accommodation
You can book your hostel with Hostelworld, as it has the biggest inventory and best deals. If you want to stay somewhere other than a hostel, use Booking.com, as it consistently returns the cheapest rates for guesthouses and hotels.
Don't Forget Travel Insurance
Travel insurance will protect you against illness, injury, theft, and cancelations. It's comprehensive protection in case anything goes wrong. I never go on a trip without it, as I've had to use it many times in the past. My favorite companies that offer the best service and value are:
Looking for the Best Companies to Save Money With?
Check out my resource page for the best companies to use when you travel. I list all the ones I use when I'm on the road. They will save you money too.
Want More Information on Greece?
Be sure to visit our robust destination guide on Greece for even more planning tips!
The post The Best Walking Tours in Athens appeared first on Nomadic Matt's Travel Site.