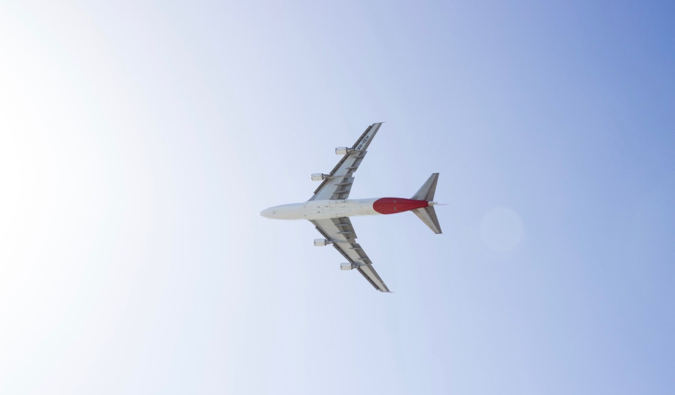 Posted: 6/17/2019 | June 17th, 2019
Planning a trip can be a lot of fun. Researching amazing bucket list activities, daydreaming about picture-perfect beaches and epic hikes, booking the cheap flights that will take you to the world's most amazing destinations — it's the fun part of planning. It gives you ownership of your trip and lets you imagine all the amazing adventures you'll get into.
What is significantly less fun (yet equally important) is searching for the right travel insurance plan for your trip.
Reading through the fine print, searching out reviews you can trust, picking the best plan — it can all be a little tedious.
And if you're a new traveler, it can also be a little overwhelming.
There are hundreds of companies out there – all offering the "same" plans. They all have different prices too. Which one is the best? Which review is right?
To help you stay safe during your next trip, I wanted to share my thoughts on the best travel insurance companies on the market. I've been backpacking since 2004 and researching companies for a living since 2007. I've spent a lot of time reading the fine print (have you ever read NY's insurance compliance laws? Well, don't.)
To save you time, I've compiled a list of the best travel insurance companies. Whether you're heading south to escape from work or traveling abroad on a round-the-world trip, this list will help you find a company that works for your trip – and your budget.
OUR TOP PICK: World Nomads
I've been using World Nomads for the past decade and have never been disappointed. Their plans are comprehensive and great for travelers visiting more than one country in a single trip. It's easy to read their policies and see what's covered (and what isn't), and their customer service is top notch. And if you want to learn more before you purchase or have questions after you sign up, their customer support is there to help.
This company is perfect for adventurous travelers who plan to do things like hiking, kayaking or canoeing, and even some extreme sports like rock climbing bungee jumping. With 100 different activities are covered, World Nomads is the best choice for the active traveler.
Here's a quick overview:
Emergency medical and dental coverage
Coverage for trip cancelations, delays, and interruptions
Baggage protection
Emergency evacuation (for medical emergencies and non-medical emergencies such as natural disasters)
Medical transportation
24/7 customer assistance
They are the perfect company if you're a backpacker or long term traveler. The company was founded by backpackers so they keep people who travel long term in mind in their plans and customer service. This is my go-to insurance company and one I've been using for years. If it sounds like the company for you, you can use the widget below to get a quote:
(Want to learn more? Check out my comprehensive World Nomads review!)
Medjet
Medjet is the premier membership program for medical transportation. Their extensive plans focus on crisis response and emergency transportation and they have amazing staff on hand to help you through it all.
While many insurance companies will just evacuate you to the nearest hospital in an emergency, MedJet goes above and beyond to ensure that you're repatriated and not stuck in a foreign medical facility away from your friends and family.
They have both short-term and annual plans, too, so no matter what your travel plans are you'll be able to find the affordable coverage that you need.
Here's a quick overview of MedJet:
Extensive medical transport coverage
Limited time spent in foreign medical facilities
Both short-term and annual plans
Available for residents of the US, Canada, and Mexico
Medjet is the perfect company for anyone looking to avoid time spent in foreign medical facilities should an emergency or crisis occur.
Insure My Trip
Insure My Trip isn't actually an insurance company that issues its own plans. Rather, they recommend plans and help you compare prices so you can buy the plan that's best for you.
With Insure My Trip, you can compare plans from almost 30 different insurance providers. They are the go-to company for senior travelers as well, since many travel insurance companies won't cover travelers over 65. Insure My Trip provides comparisons from insurance companies that cover older travelers, making them the best option for retirees and other senior adventurers.
Here's a quick overview of Insure My Trip:
Guaranteed low prices
Coverage for senior travelers over 65
"Anytime advocates" ask the insurer to give your claim a second look if you think it was unfairly denied.
Comparisons from 28 different companies to ensure you get the best plan
Insure My Trip is the best choice for older travelers looking for comprehensive coverage over the age of 65.
STA
STA is an online travel agency that is known for its flights and travel packages. But they also sell affordable travel insurance too. STA provides budget-friendly plans for students and teachers, offering coverage for as little as $99 USD for 1 year.
It's the best choice for anyone studying abroad or teaching overseas. You'll also get an ISIC card, which includes tons of additional perks and discounts!
Here's a quick overview of STA Travel Insurance:
Budget-friendly plans
ISIC card benefits in over 125,000 locations
Basic coverage options
Great for students/shoestring backpackers.
STA is the best choice for student travelers and teachers working overseas who only need basic travel insurance coverage.
IMGlobal
IMGlobal provides insurance plans that are more akin to your standard US health insurance. They have comprehensive coverage for long-term travelers, plans for non-US citizens, and affordable plans for visitors to the US as well. They have basic plans for students and budget-conscious travelers as well as more robust plans for families and expats.
Their plans cover single trips; however, they also have multi-trip plans for travelers heading out on more than one trip per year.
Here's a quick overview of IMGlobal:
Best for expats and long-term travelers
The closest option to normal US health insurance
Available for non-US residents
16 different plans to choose from
IMGlobal is the best insurance company for expats and long-term travelers who want coverage beyond medical emergencies.
Clements
Clements focuses on insurance coverage for expats as well as coverage for high-end gear (such as laptops, smartphones, and cameras). Many travel insurance companies only provide minimal coverage for your expensive electronics, which means you'll have to pay a lot of money out of pocket to replace them should they get lost, damaged, or stolen while you're abroad. They also offer plans with low or no deductibles so you can rest assured that, should the worst happen, you can replace your valuables without breaking the bank.
Here's a quick overview of Clements:
High-end electronics coverage
Low (or no) deductibles
Premium plans with unlimited coverage
Available both inside and outside of the US
Clements is the best insurance option for anyone traveling with expensive electronics who need comprehensive coverage.
Honorable Mention: Credit Card Coverage
While not the most comprehensive, many travel credit cards will include some degree of travel insurance. Coverage is often limited and might only apply to trips or items purchased with the card. And there may be limited dates of coverage too.
However, something is better than nothing! But while it can be tempting to go for a free insurance plan from your credit card company, their plans are usually not that comprehensive and have minimal coverage and/or limited compensation. These free plans are best used as supplemental coverage in addition to a plan from one of the companies above.
But it's always great to have options (especially free ones). Be sure to learn more about the best travel credit cards before your next trip (you'll have to read the fine print).
***
Nobody plans on getting hurt when they travel. And in a perfect world, we wouldn't. But we all know that this isn't a perfect world.
My bags were stolen when I was traveling in South Africa.
I popped my eardrum while diving in Thailand.
And I was even stabbed while backpacking in Colombia.
Obviously, I didn't plan for any of these things to happen.
But they did.
And I was lucky I had travel insurance to help me cover the costs. So before you head out on your next trip, make sure that you're covered. Invest in your own safety and peace of mind. I promise you, it's worth the money.
Book Your Trip: Logistical Tips and Tricks
Book Your Flight 
Find a cheap flight by using jetradar.com   or  Kiwi.com They are my two favorite search engines because they search websites and airlines around the globe, so you always know no stone is being left unturned. 
Book Your Accommodation 
You can book your hostel with Hostel World as they have the largest inventory. If you want to stay somewher eother than a hotel, use hotelscombined or hotellook.com, as they consistently return the cheapest rates for guesthouses and cheap hotels. I use them all the time. Some suggested places to stay in the region are: 
Book Your Cruise 
You can book your Cruise with HopaYacht  it's a leading online cruise travel company dedicated to providing customers with better deals than any other cruise website and access to great deals on cruise vacations. CruiseDirect offers an incomparably easy way to book and organize boutique cruises. 
Book Your tours, activities 
You can book your tours, activities on Viator  , a tripAdvisor company or musement.com . They are the world leader in finding amazing tours, activities, and travel experiences in destinations worldwide. 
Don't Forget Travel Insurance 
Travel insurance will protect you against illness, injury, theft, and cancellations. It's comprehensive protection in case anything goes wrong. I never go on a trip without it, as I've had to use it many times in the past. I've been using World Nomads for ten years.) 
The post The 7 Best Travel Insurance Companies in 2019 appeared first on Nomadic Matt's Travel Site.