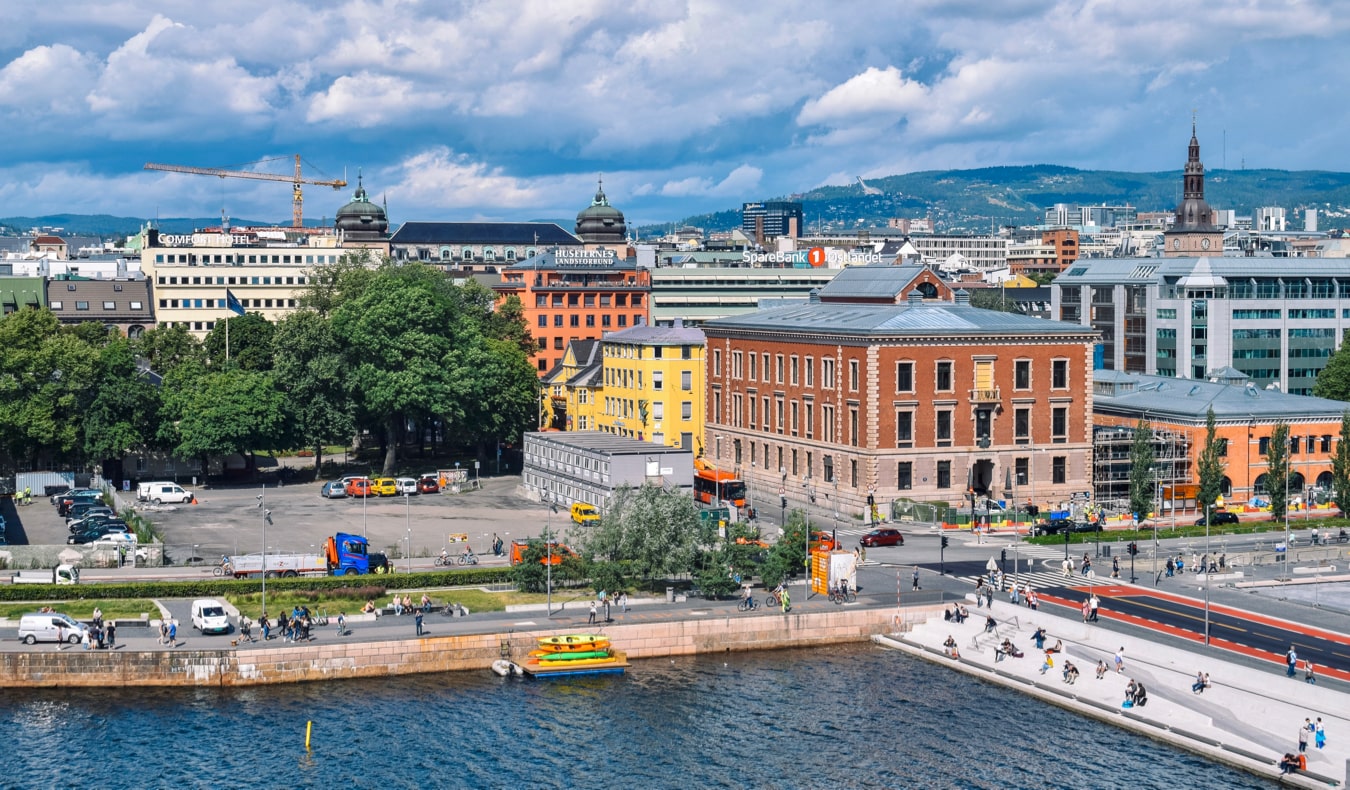 Posted: 6/26/2020 | June 26th, 2020
Balancing natural beauty, historic architecture, and a modern flair, Oslo, Norway's beautiful capital, is a city that punches well above its weight. It's small but bursting with things to do: there are countless museums, spacious parks, and delicious restaurants to keep you busy. It's close to numerous forests with hiking and biking trails, and there are lots of places to swim in the summer too.
However, since it's expensive, a lot of travelers pass Oslo by.
While a visit will certainly eat into your budget, Oslo is definitely worth a couple of days. To help show precisely why you should add it to your itinerary, here are my favorite things to see and do in Oslo:

1. Take a Free Walking Tour
I always start my trips off with a free walking tour. They're a budget-friendly way to see the main sights, learn a little history, meet other travelers, and get access to an expert local guide who can answer all my questions.
Free Tour Oslo organizes daily tours that last 90 minutes and is a solid introduction to the city. Make sure to tip them when the tour ends!

2. Explore the Vigeland Sculpture Park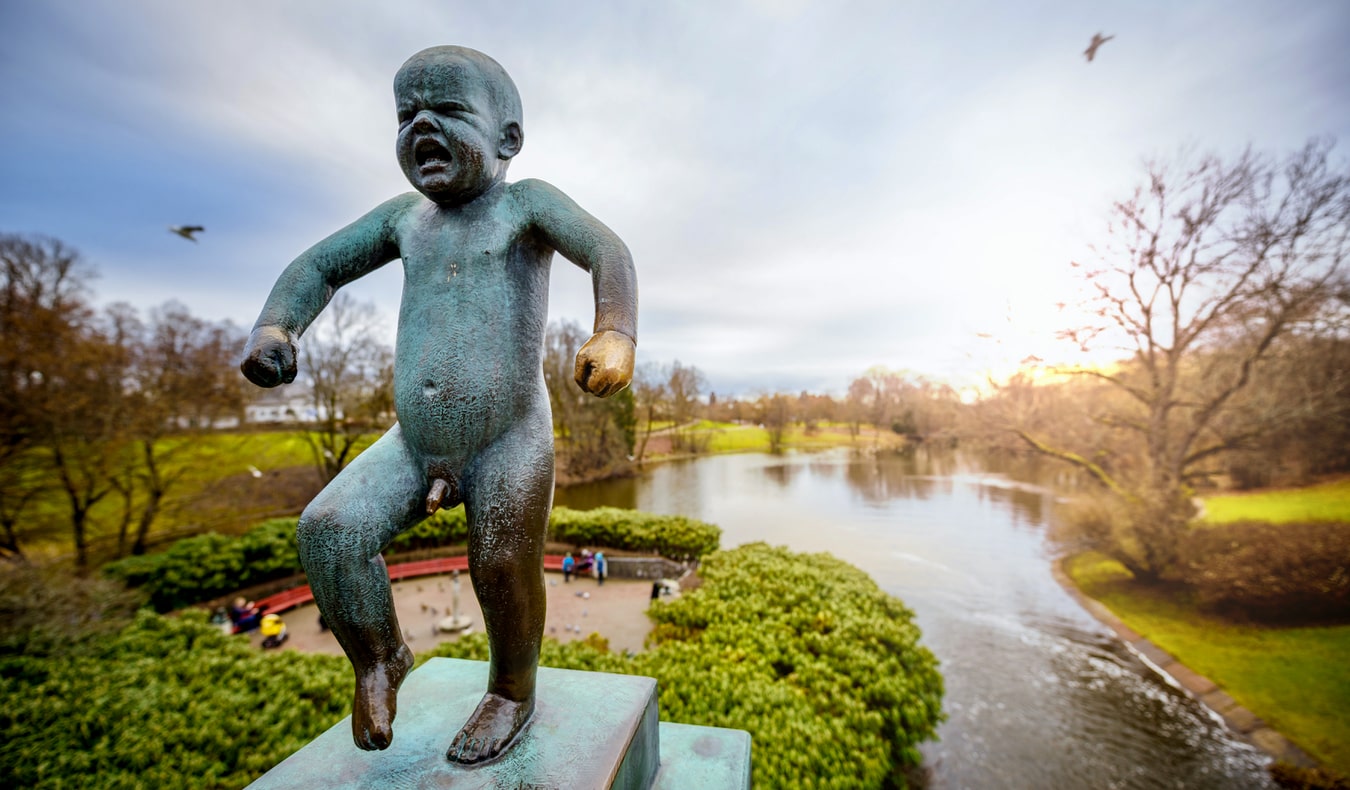 This unique collection of sculptures is located in Frogner Park. It's the world's largest display of sculptures created by a single artist. Gustav Vigeland (1869–1943) created over 200 bronze, iron, and granite statues that now stand in the open-air "gallery" (which covers a whopping 80 acres). The crying baby statue is the most famous! In the summer, there are often events held here as well.

3. Enjoy the View at the Opera House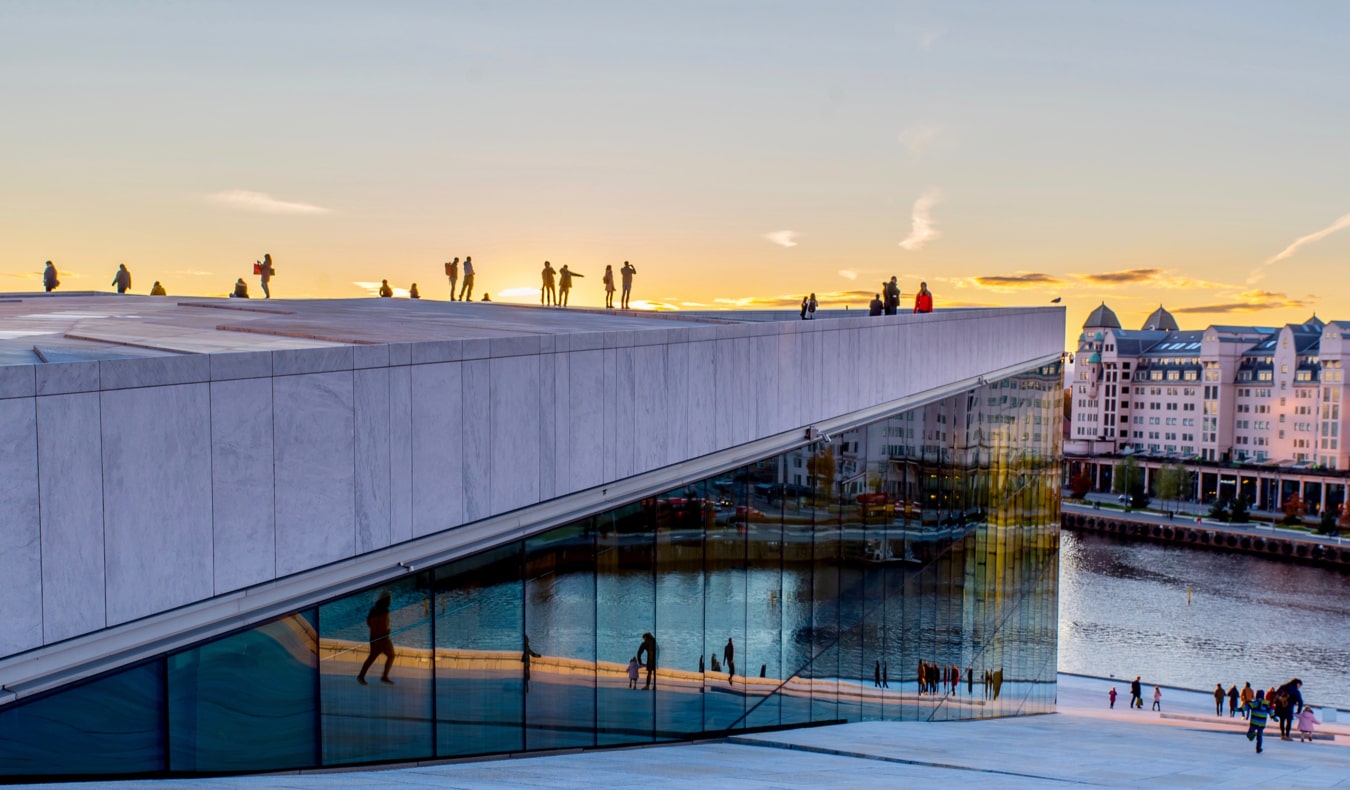 This massive contemporary theatre sits on the water and is home to the national opera and ballet. Opened in 2007, the building itself is composed of multiple flat levels that essentially act as small plazas, allowing visitors to walk on the roof and enjoy the view of the harbor and city. It's a popular spot to watch the sunset when the weather is nice. Check the website to see what performances are happening during your visit.
Kirsten Flagstads Plass 1, +47 21 42 21 21, operaen.no. Open weekdays 10am–7pm, Saturdays 11am–6pm, and Sundays 12pm–6pm. Admission to performances varies.
4. See the Viking Museum

Located on Bygdøy Island, this museum is home to some of the best-preserved Viking longships in the world. The ships, some of which date back to the 9th century, were found around Norway. There are Viking burial ships here, as well as carts and tools from the Middle Ages. The museum is relatively sparse (the highlight really is the ships), but there is also a short film and some interesting tidbits of information. Download the free audio guide to make the most of your visit.
Huk Aveny 35, +47 22 13 52 80, khm.uio.no/besok-oss/vikingskipshuset. Open daily 9am–6pm in the summer and 10am–4pm in the winter. Admission is 120 NOK ($12.40 USD) for adults and free for kids under 18.

5. Visit the Historical Museum
This museum has lots of artifacts and information about Norway's past, including lots of Viking content. There are also exhibitions on Ancient Egypt (including mummies), Africa, and the country's arctic expeditions. You can also use your ticket to get free entry to the Viking Museum (and vice versa) if done within 48 hours. It's free on the last Saturday of each month as well.
Frederiks gate 2, +47 22 85 19 00, khm.uio.no/besok-oss/historisk-museum. Open Tuesday-Sunday 10am–4pm. Admission is 120 NOK ($12.40 USD) for adults and free for kids under 18.

6. Wander Holmenkollen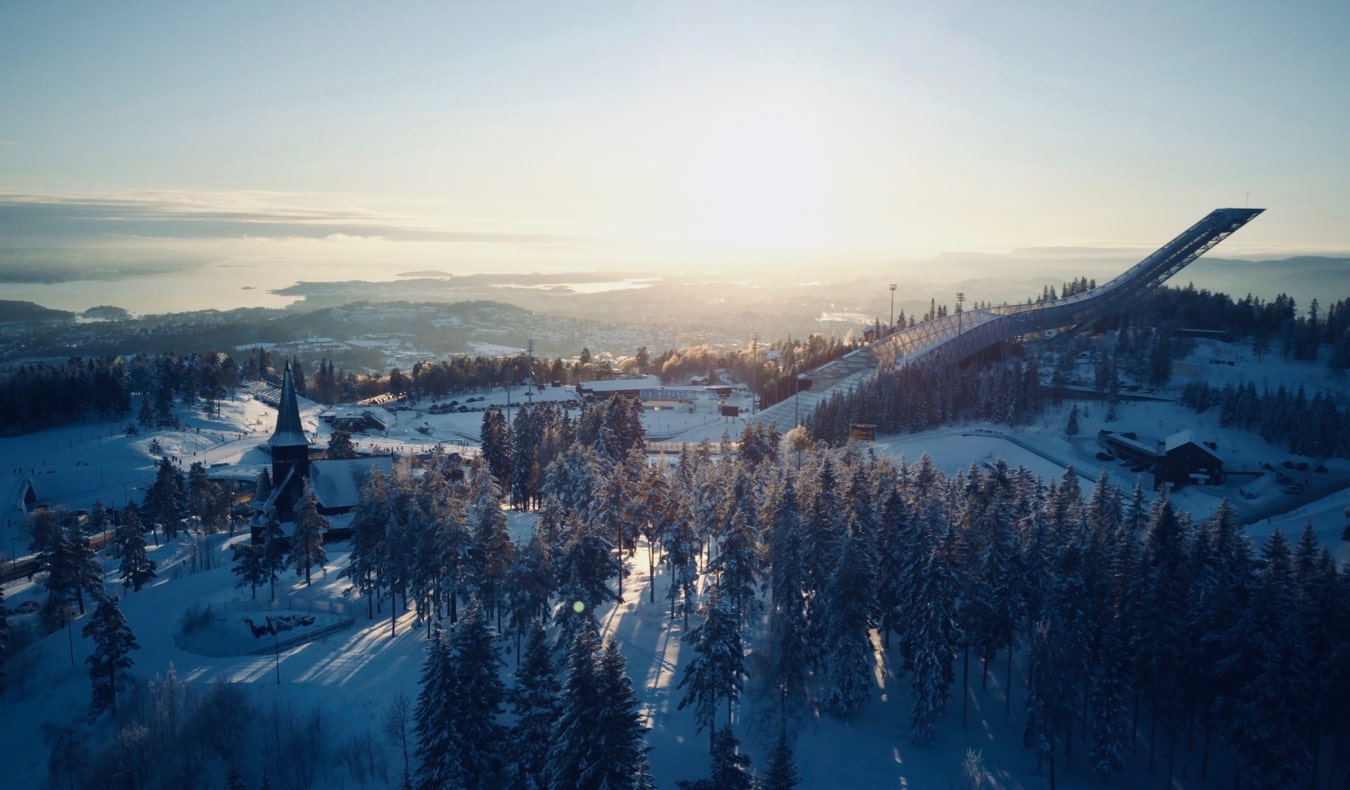 The Holmenkollen Ski Jump can be seen from every corner of the city. If you want to see it up close, hop on the subway and get off at the Holmenkollen stop. You can walk up to the jump and visit the Ski Jump Museum (the oldest ski museum in the world) if you want to learn more about this seemingly insane sport. The jump at Holmenkollen is 60 meters high, and there's room for some 70,000 spectators (Norwegians love their winter sports!).
From here you can also wander into Nordmarka for a hike. It's a forested area north of the city with hiking, walking, and cycling trails.

7. Relax at Aker Brygge
Located near the pier, you'll also find the largest concentration of restaurants in Oslo here, ranging from French cuisine to traditional Nordic dishes. There's lots of window-shopping and architecture to admire as well. The wharf has something for everyone and is a great place to spend a couple of hours soaking up life in the city.

8. See the Royal Palace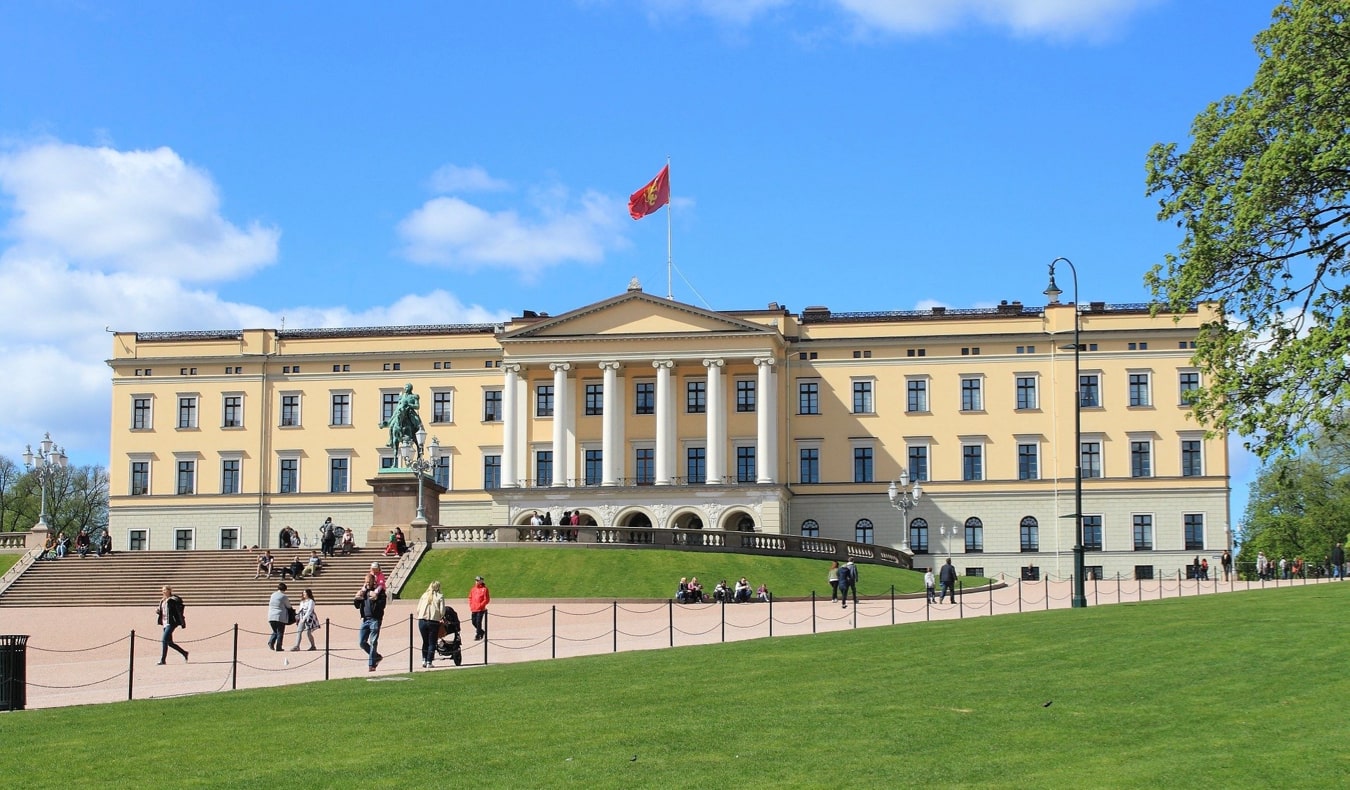 Completed in the 1840s, today it's the official residence of the monarch. It's surrounded by a huge park, and locals can usually be seen enjoying what little sun they get throughout the year. During the summer, parts of the palace are open to visitors. Tours last one hour and you'll be able to see some of the lavish historical rooms and learn about the monarchs who ruled Norway over the centuries.
Slottsplassen 1, +47 22 04 87 00, kongehuset.no/seksjon.html. Summer hours vary. See the website for details. Admission is 140 NOK ($14.50 USD) and includes a tour.

9. Visit the Norwegian Folk Museum
The Norsk Folkemuseum (Norwegian Museum of Cultural History) is an open-air museum home to relocated traditional Norwegian buildings. It's near the Viking Ship Museum (and several other museums) and showcases over 150 buildings from various periods throughout Norwegian history. The most stunning of its exhibitions is Gol Stave Church, an intricately carved wooden church that dates back to the 13th century. In the summer, you can also feed animals and take carriage rides around the area.
Museumsveien 10, +47 22 12 37 00, norskfolkemuseum.no. Open daily 11am–4pm. Admission is 160 NOK ($16.50 USD).

10. Go Swimming
Oslo is a city surrounded by water and nature. It's a green capital, with many outdoor areas that are ideal for swimming in the summer. The water here is clean and safe too. Tjuvholmen City Beach, Sørenga Seawater Pool, and Huk are three places worth checking out if you're looking to take a dip when the weather is nice.

11. Visit the Fram Museum
This unique museum focuses on polar exploration, a prevalent topic in Norwegian history and culture. The centerpiece is the Fram, the world's first ice-breaking ship (and the last one made out of wood). In use between 1893 and 1912, the Fram made many trips to the North and South Poles and is said to have sailed farther north and farther south than any other wooden ship in history. The museum is very detailed and offers a lot of history, as well as photographs, tools, and artifacts.
Bygdøynesveien 39, +47 23 28 29 50, frammuseum.no. Open daily 10am–6pm. Admission is 120 NOK ($12.40 USD).

12. Learn about the Kon-Tiki Expedition

The Kon-Tiki Museum focuses on the works and expeditions of historian and explorer Thor Heyerdahl. Using a traditional balsa raft, Heyerdahl crossed the Pacific Ocean from South America to Polynesia, proving that the islands were populated from the Americas and not Asia, as had been previously thought. The journey took 101 days and was filmed, winning an Academy Award in 1951.
The original raft can be found in the museum, along with information on Heyerdahl's other expeditions and archeological discoveries. The journey inspired the 2012 historical drama film Kon-Tiki (which is an excellent travel film).
Bygdøynesveien 36, +47 23 08 67 67, kon-tiki.no. Open daily 9:30am–6pm (shorter hours in the autumn and winter). Admission is 120 NOK ($12.40 USD).

13. Visit the Holocaust Center
The Holocaust Center focuses on the Norwegian experience of the Holocaust, highlighting the tragic fate of Norwegian Jews as well as the persecution of religious minorities around the world. Established in 2001, it moved from the university to the former residence of Vidkun Quisling, a fascist who headed the Norwegian government under Nazi occupation from 1942 to 1945 (he was executed for war crimes after the war ended). The center has all sorts of exhibitions, photos, films, artifacts, and interviews. It's somber and sobering but worth a visit.
Huk Aveny 56, +47 23 10 62 00, hlsenteret.no. Open weekdays 9am–4pm. Admission is 70 NOK ($7.25 USD).

14. See City Hall
Oslo's City Hall is open to the public and free to enter. While it might not sound like an interesting sight, tours of the hall are actually quite informative. There are about 20 murals and works of art inside the building, covering everything from traditional Norwegian life to the Nazi occupation. You'll also learn about the history of the Nobel Peace Prize, which is awarded here annually (the other Nobel Prizes are awarded in Stockholm).
15. Explore Akershus Castle

Originally built in 1290, Akershus Castle is a medieval fortress that later evolved into a Renaissance palace under Danish King Christian IV. It was built both for protection and as a royal residence (currently, it's used as an office for the prime minister). The fortress has never successfully been besieged, though it did surrender to the Nazis during World War II.
Inside, you'll find a military museum as well as a museum dedicated to the resistance during WWII. Guided tours are available in the summer and there are often concerts and events held here so check the website to see if anything is occurring during your visit.
+47 23 09 39 17, forsvarsbygg.no/no/festningene/finn-din-festning/akershus-festning. Open daily in the summers 10am–4pm (winter hours vary). Admission is free.

16. Go Tobogganing at Korketrekkeren
Tobogganing is a traditional Norwegian winter activity and one you shouldn't miss if you're here during the winter. Stretching over 2,000 meters long, the Korketrekkeren track is fun for adults and kids alike. Sleds and helmets are available for rent for 150 NOK ($15.50 USD) and you rent them by the day so you can enjoy as many rides as you like.

17. Explore the National Gallery
The National Gallery contains Edvard Munch's famous painting "The Scream" (which was painted in 1893 and has been stolen twice). The gallery is small, but there are a lot of artists on display. You'll find some Impressionist and Dutch works, as well as those by Picasso and El Greco. It's not the most expansive collection, but it is still worth a visit, especially if you're a fan of more classical art styles, like me.
The National Gallery is temporarily closed and will reopen in 2021. You can find some of its collection in the National Museum.

18. Get Off the Beaten Path

If you're looking for something more quirky, here are some of the more off-the-beaten path sights and museums the city has to offer:
Norwegian Museum of Magic – A small museum open only on Sundays, with lots of magic memorabilia and props. There's also a small magic performance as well.
The Devil of Oslo – This statue is over 900 years old and depicts a man being attacked by a lion and a dragon. It's a part of the Oslo Cathedral (though it's much older than the cathedral itself).
The Mini Bottle Gallery – Home to over 50,000 bottles, this quirky museum is the only mini bottle museum in the world. The bottles are filled with everything from food to bones to worms (and much, much more!).
Edvard Munch's grave – Munch painted the famous "The Scream."
She Lies – This glass and stainless steel sculpture sits out in the harbor and evokes the power and beauty of an iceberg.
***
No matter what you're interested in, Oslo will be able to keep you entertained. With its diverse collection of museums, an abundance of parks and hiking trails, and beautiful vistas and scenery, you'll have a hard time getting bored here. And, while it is an expensive destination, I promise a trip to Oslo is worth every krone!
Book Your Trip to Oslo: Logistical Tips and Tricks
Book Your Flight
Find a cheap flight by using Skyscanner or Momondo. They are my two favorite search engines, because they search websites and airlines around the globe, so you always know no stone is being left unturned.
Book Your Accommodation
You can book your hostel with Hostelworld as they have the most comprehensive inventory. If you want to stay somewhere else, use Booking.com, as they consistently return the cheapest rates for guesthouses and hotels. My favorite places to stay in Oslo are:
Don't Forget Travel Insurance
Travel insurance will protect you against illness, injury, theft, and cancellations. It's comprehensive protection in case anything goes wrong. I never go on a trip without it, as I've had to use it many times in the past. I've been using World Nomads for ten years. My favorite companies that offer the best service and value are:
Looking for the best companies to save money with?
Check out my resource page for the best companies to use when you travel! I list all those I use to save money — and I think they will help you too!
Looking for more travel tips for Norway?
Check out my in-depth Norway travel guide for more ways to save money, tips on what to see and do, suggested itineraries, informational reading, packing lists, and much, much more!
Photo credits: 7 – Daderot, 8 – Claudine Lamothe, 9 – Nine LaMaitre
The post The 18 Best Things to See and Do in Oslo appeared first on Nomadic Matt's Travel Site.